We love, love, love a drop of whisky at the Crab & Surfboard. The more observant will note that, as well as the bottle of Jack, and Bells for the heathans, we normally have a bottle of something a bit more civilised tucked away. Our favourite every-day (and quite often this is literal) tipple would be a Tamnavulin, not too complex, easy to drink and a reasonable price.
But you came here for the Whisky Club? First, let us reassure you - this is not 'club whisky'. No no no, this is something far better! We have a secret stash of five good - and we mean good - whiskies in the bar. Some of these bad boys are over £100 at cost. Here's how the club works:
You buy in to the club for a single one-off price of just £20. That's £4 a drink, not much more than the aforementioned Bells!
You get a club card with 5 sections on it.
Each section represents one of our amazing whiskies.
Present the card and you will receive one of the whiskies (tasting notes will be included on this page if you're interested!) and we will cross off one of your sections. Don't worry, we ensure you get one of each, and of course we save the best until last!
Once you have finished all five your membership of the club expires, though of course you're quite welcome to buy another card...
---
Tasting Notes
Our special whisky collection was put together by our consultant whiskologist, Kipp Brooks. We think he's done a smashing job! The tasting notes are from Master of Malt (we hope they don't mind us borrowing them) and the images aren't ours, they come from the awesome Whisky Exchange.
AnCnoc - 12 Year Old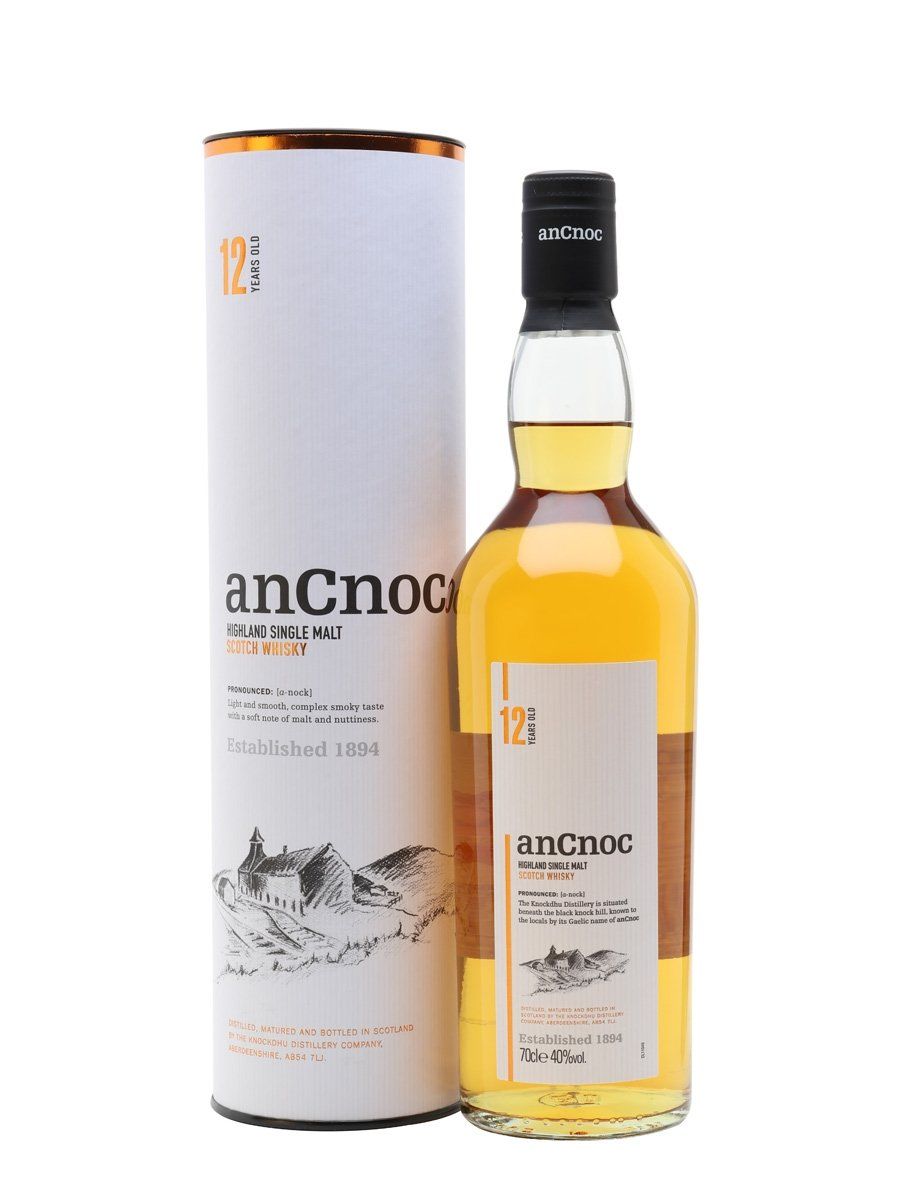 Nose: Aromatic, quite robust. Honeysuckle, fresh flowers, cereals, barley.
Palate: Medium, good sweetness. Madeira, winter spices, mocha, Crème de Cacao, herbal hints and toasted granary bread.
Finish: Medium length, great interplay between oak and barley.
Deanston - 12 Year Old - Unchillfiltered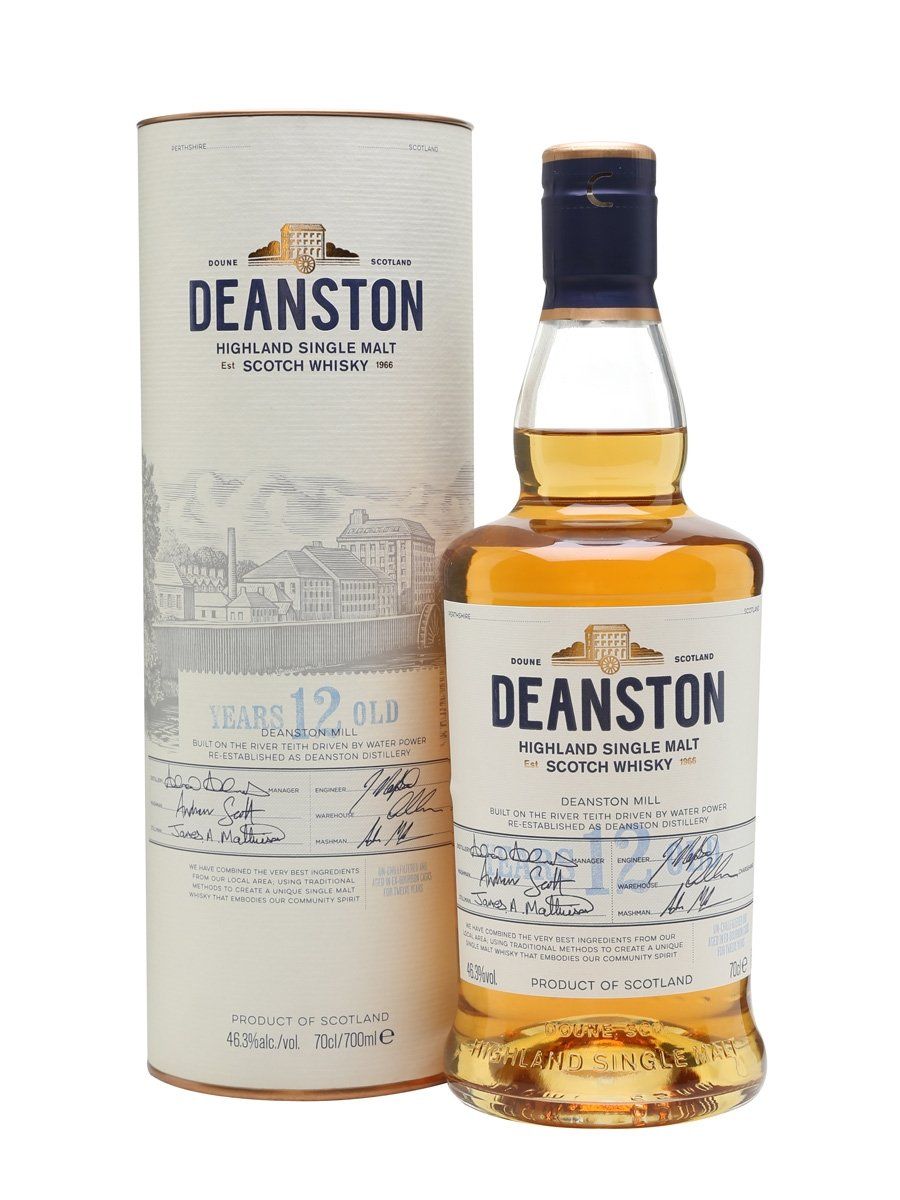 Nose: Light, cereals, zesty orange marmalade. Barley.
Palate: Soft, nutty, caramel. Touch of salinity. Oak.
Finish: Soft, quite abrupt, caramel.
Glenfarclas - 15 Year Old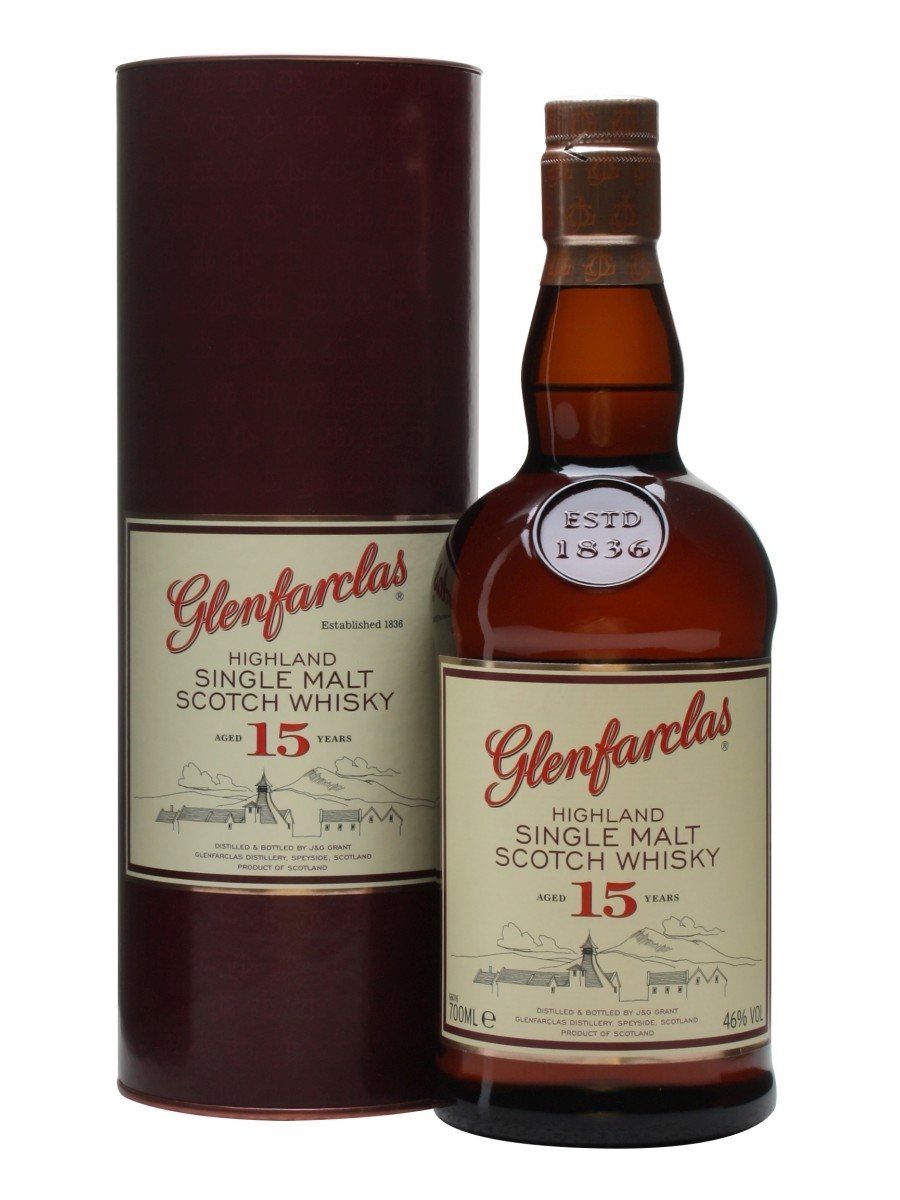 Nose: Intense, powerful sherry. Cream sherry, certainly – Pedro Ximenez? almost… a touch of peppermint? An almost rancio quality to this. Smells older than 15.
Palate: Raisins, more sherry, orange peel, walnuts, dates.
Finish: Incredibly long, complex, more of the Walnuts again.
Overall: Water draws out sweetness. This is Christmas cake, not whisky. Simply astonishing.
Auchentoshan Blood Oak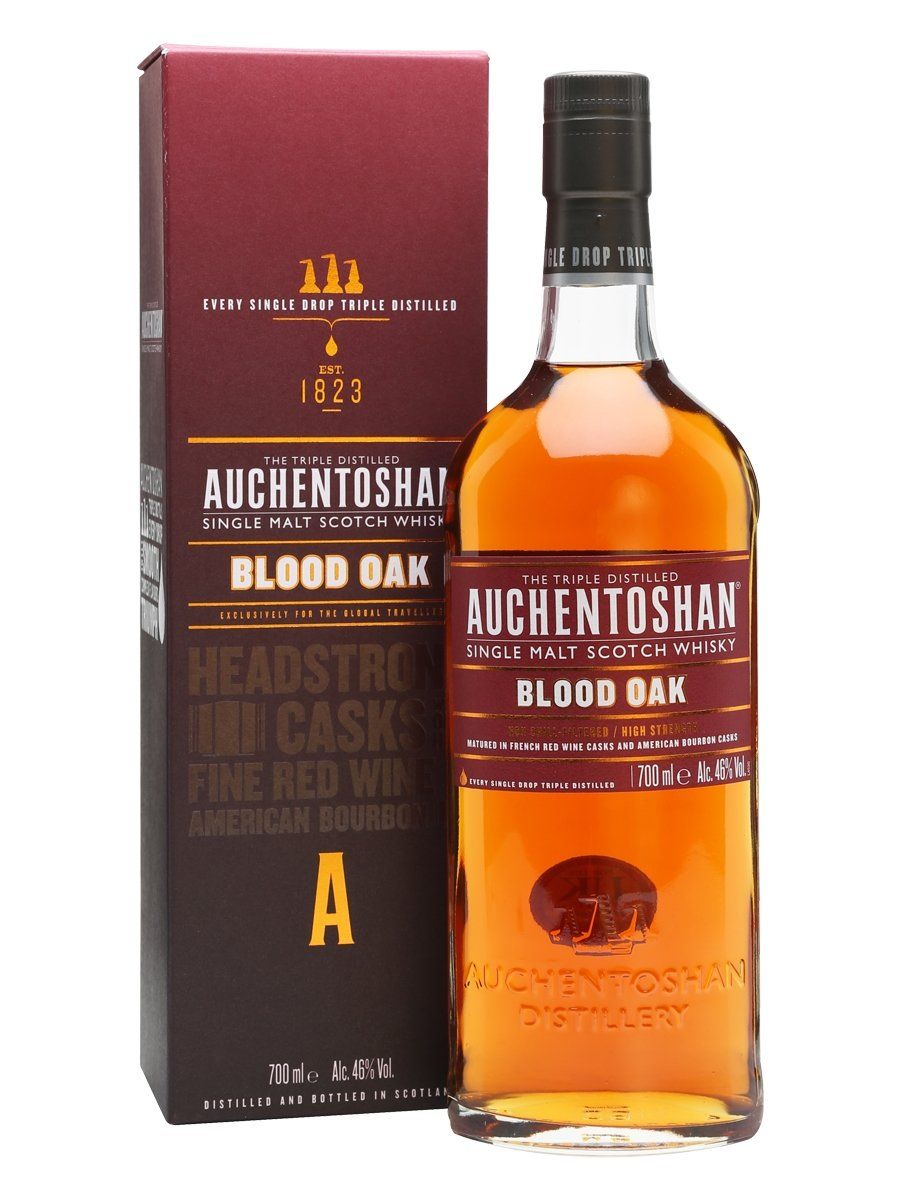 *Nose: Juicy and rich with elegant wine notes, joined by a touch of golden barley.
Palate: Some classic red-wine spiciness starts to ramp up on the palate, with a little bit of Christmas-y clove. Citrus sits in the background.
Finish: Spicy and drying on the finish.
Tomintoul- 21 Year Old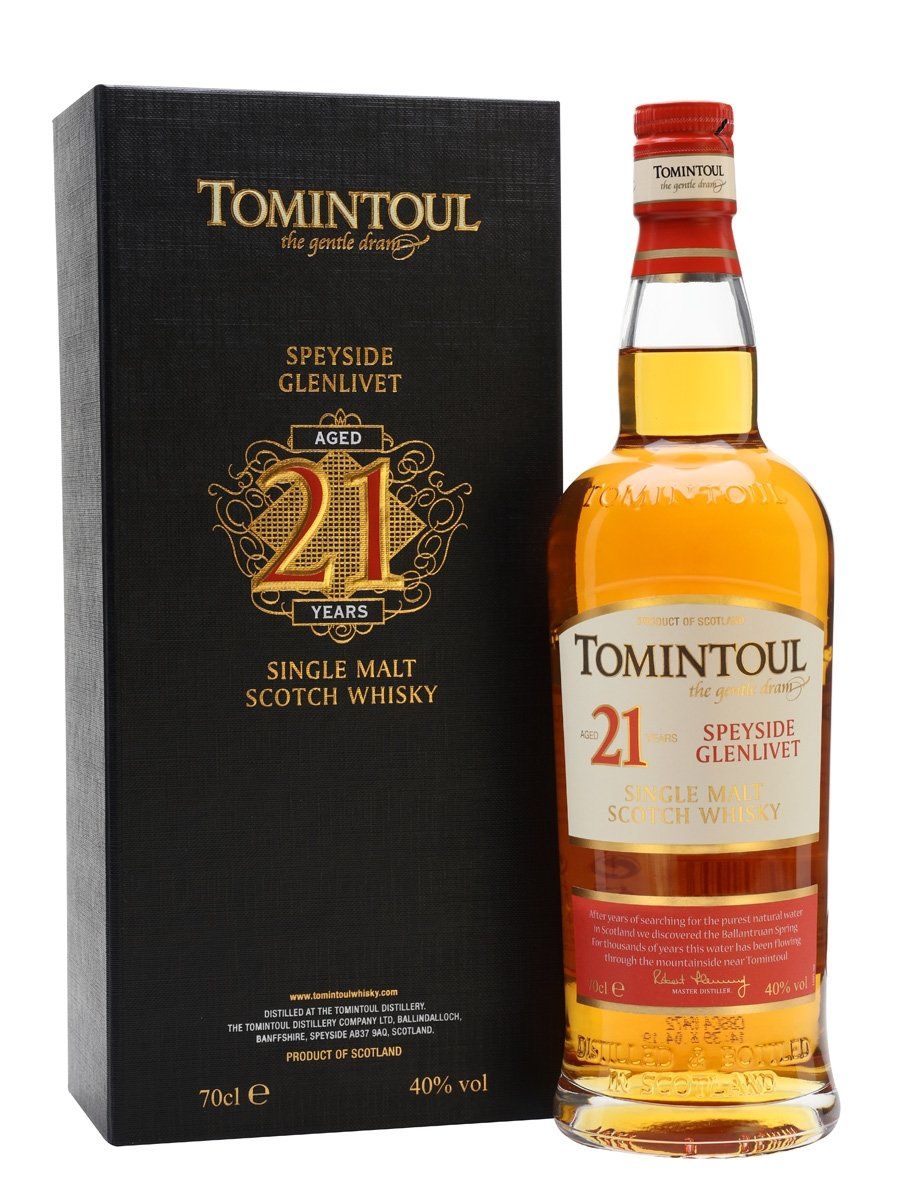 Nose: Rich oak and earthy vanilla pod, with a waft of citrus blossom.
Palate: Creamy malt, butterscotch and a tiny pinch of white pepper warmth.
Finish: Fragrant tobacco, more vanilla and some tropical fruit zestiness.